UM SANTUÁRIO CELESTE PARA
OS SENTIDOS
Valmont Μenu
Valmont, following the Swiss tradition by using hi tech cellular cosmetics and natural resources, exclusively developed iconic treatments for both men and women to fit into the new well-being concept of the Bill & Coo Spa Suites. Both Valmont and Bill & Coo Hotels are family owned and share the same desire to innovate and achieve excellence. Dive into our well-being world and our therapists can guide you choose the right treatment for you according to your mood and needs.
The Spa
Through our unique atmosphere Fell, Touch, Smell, See, Listen your inner world and let us drive you into the deep meaning of wellness through our specially designed spa suites where personalization and ''our time'' unveiling their real meaning. Be part of Bill & Coo Way of Life.
Bill and Coo Coast
At Bill & Coo Coast, Capture the moment and enjoy an experience in a Cycladic scene where sea, sky and land are meeting to bring balance. A specially designed treatment menu blends the surroundings with scents and massage techniques to create dreamy experiences.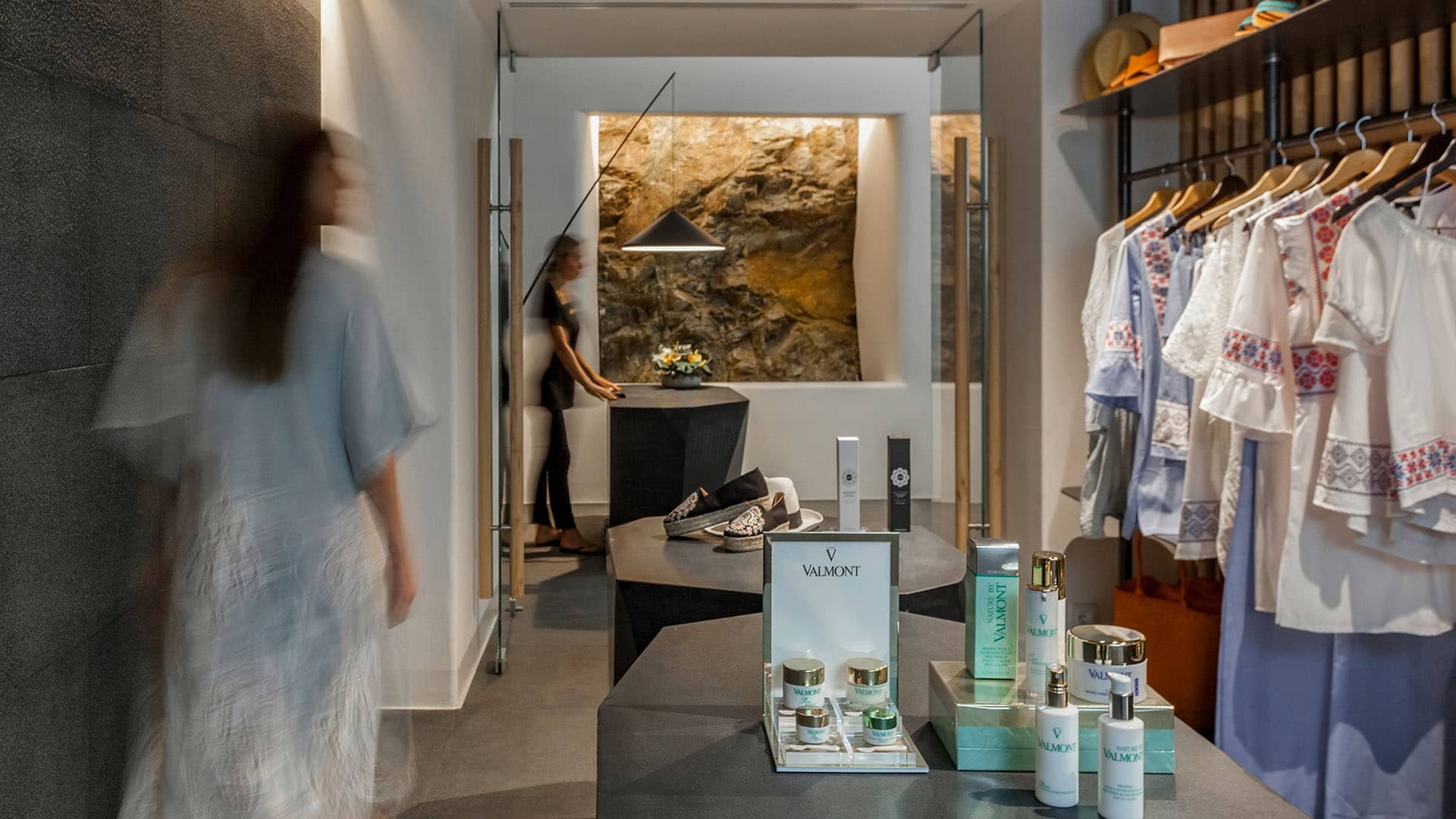 A HEAVENLY SANCTUARY
FOR THE SENSES
VALMONT for Bill & Coo
Swiss perfection meets Mykonian excellence: Valmont skin care comes to Bill & Coo, in order to offer a unique beauty and well-being experience to its guests!
Rejuvenation, skin regeneration, thanks to product performance and original "Butterfly" gestures, with immediately visible results, from the first application, are the benefits of Valmont, the "Magician of Time".
The pleasure of refined textures and fragrances along with the state-of-the-art cosmetic formulas offer efficiency wrapped in the Valmont luxury experience.